Safer Neighbourhood Action Panel (SNAP)
There will be a Safer Neighbourhood Action Panel (SNAP) Meeting
on Wednesday 7th November
at 7pm in King's Lynn Town Hall.
Everyone is welcome to attend.


SNAP meetings are public meetings where you can raise any concerns you may have about your community.
The meetings are generally chaired by a Borough Councillor, and attended by Police and Council Officers. Other agencies, such as housing associations or Norfolk County Council, are invited to attend when needed.


___________________________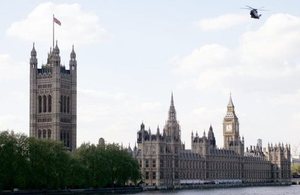 CURRENT TERRORISM THREAT LEVEL
'SEVERE'


To report any suspicious activity or behaviour call 0800 789 321 or in an emergency dial 999.
May 2017

 Public urged to stay alert - police chief
Norfolk's chief police officer has urged people to go about their daily business, while being alert to suspicious activity.
It comes as police respond to the national terror threat level being raised to critical.
Armed officers have been deployed to key locations in both counties, in particular crowded areas with high footfall such as the city centre, to provide visible reassurance.
It comes after the Joint Terrorism Analysis Centre raised the threat level last night – meaning an attack not only remains highly likely but a further attack may be imminent.
Chief Constable Simon Bailey said: "The public would expect us to respond appropriately to this raised threat level and the deployment of armed officers is our primary response to this.
"Norfolk is a safe county and this additional policing is about providing a visible reassurance to the public.
"I would encourage anyone who sees those officers carrying out patrols to approach them, speak to them and support them because when incidents happen like those witnessed in Manchester and in Westminster, it's those officers who rush to the scene to help, at a time when everyone else is trying to get away. I know they would appreciate the support."
Military personnel are not currently being deployed in joint patrols with police officers in crowded places – but the threat assessment is continuously under review.
Officers are also reviewing security plans for a number of events in the coming weeks.
Mr Bailey added: "I would urge people to go about their daily business as usual, but be extra vigilant and report anything you think looks out of place."
Members of the public are asked to remain calm but alert – if you see anything which causes you concern, then call the police immediately. Look out for anything that seems out of place.
Latest guidance on recognising the terrorist threat and remaining vigilant can be accessed via the Government website.

To report any suspicious activity or behaviour call 0800 789 321 or in an emergency dial 999.
SHOULD YOU HAVE QUESTIONS ABOUT THIS PLEASE SEE
 'QUESTIONS & ANSWERS'
HERE
____________________________________

December 2016.
Wildlife Crime:     WildlifeCrime@norfolk.pnn.police.uk
If you are aware of an incident or offence taking place there and then or shortly afterwards please dial 999.
Local Wildlife Crime Officers:
PC Ben Clark - Kings Lynn / Downham Market - Telephone 101

PC Maria Asker - Kings Lynn - Telephone 101
The above inbox will not be monitored 24/7 but it will provide you with a direct way to contact our Wildlife Crime Officers.  We look forward to hearing from you.
Please contact us with any information you may have about rural crime, you are our eyes and ears and we depend on your assistance to reduce rural crime.
Op Randall
is concerned with tackling rural crime.
 - Who to contact.....

Headlines....
Op Galileo
Snettisham- We were called to reports of males with dogs hare coursing on private land just off a bridleway. The males were witnessed walking the field with the aim of flushing hare for the dogs. The males have been arrested, mobile phones, the vehicle they arrived in and the dogs have all been seized.
Cowles Drove at Hockwold, one male from Surrey arrested linked to coursing and making off from Police. The vehicle was seized for being used in relation to crime.
Heritage Crime
Lead was taken from the roof St Marys Church in Sporle. The lead was located by parishioners close by and moved to a safe location.
St Margarets Church at Toft Monks has had a substantial amount of lead stolen from its roof. 
St Michaels Church at Sutton has had a section of lead removed and stolen. There are further lines of enquiry to investigation.
All Saints Church in Dickleburgh and St Marys Church in Feltwell have both received antisocial behaviour this week by youths living locally. A small amount of cash has been stolen, a window being broken and eggs thrown against the tower.
If you witness or hear about any antisocial behavior in and around our precious heritage sites, I would urge you to report it as soon as you are able.
Trailer Theft
In Saham Hills, near to Watton, there was a theft of Ifor Williams TT85 twin axle mode trailer. This was fitted with drop sides and higher meshed sides for transportation of loose goods.
October 2016.

SPEEDING AT EAST WINCH. The Parish Council have raised the matter of vehicles 'speeding' on roads through the village
with the Police and Crime Commissioner
-
see more here
____________________


 September 2015.



RSN responses to the Government Consultation were to be made by 15th. September.

The opportunity to comment is now
CLOSED
The Rural Services Network (RSN)
is encouraging encouraging as many rural residents as possible to respond to the Government's consultation on funding rural policing.
The RSN is supporting a '
rural policing matters
' campaign by the
National Rural Crime Network
(NRCN), which is encouraging consultation responses.
NRCN research due to be published next month shows that trust in policing is much lower amongs rural residents than for those in urban areas, says NRCN chair Julia Mulligan.
Without proper resourcing for rural police forces, it is possible that some crimes and anti-social behaviour might not get the attention they deserve.

The NRCN argues that a proposed new funding formula fails to take into account the unit-cost of policing a rural area.

It says the formula also fails to reflect the majority of work the police do which is not in fact crime-related – such as road safety or responding to welfare issues.



Both the RSN and the NRCN are encouraging as many rural residents as possible to respond to the government consultation on the issue.

We believe that the new police funding formula should recognise the "inbuilt complexities" of dealing with crime in rural, isolated areas.
Full details about the 'rural policing matters' campaign, including the consultation, are available on the NRCN website
here
.
To ensure your voice is hear, we suggest responding to the government's consultation using a prepared template letter available here.
We are also encouraging people to sign the 'rural policing matters' petition, which is also available here.

Please bear in mind that all consultation responses have to be with the government by 15 September.
Please note the East Winch and West Bilney Community Project has no connection to the Rural Service Network or to the National Rural Crime Network. The above is posted here solely to provide information to our visitors.

To see information about The Police and Crime Commissioner for Norfolk -
click here
__________________



Our local

Police Community Support Officer is Nicola Biggs

If there are any issues or concerns that you wish to discuss Nicola is happy to talk about these with you
.
There are a range of security items available - Nicola can advise you about these and explain how they work and how it deters crime.
Shed Alarms....
Personal Attack Alarms......

Intercoms........

Contact her by telephone - 101 - leave a message/telephone number and she will make contact with you.
Residents living in the Dersingham and Gayton area are being encouraged to have their say and help shape local priorities. 
The Dersingham and Gayton Safer Neighbourhood Action Panel (SNAP) 
If you have any issues or concerns from your area to raise at the next meeting please contact the Dersingham and Gayton Safer Neighbourhood Team on 101 or email sntdersinghamgayton@norfolk.police.pnn.uk.

--------------------------------------------


Operation Randal
l is a police campaign aimed at tackling rural crime.
The campaign aims to protect Norfolk's farming communities by reducing the number of offences committed while improving the information and intelligence received on suspicious activity, vehicles and persons.
If you would like further advice about how to protect your property contact your local Safer Neighbourhood Team on 101 or via
www.Norfolk.police.uk.