Crime Updates (May 2019)
Message from Inspector Ben Jarvis
Hunstanton Date: June 2019
Welcome to the newsletter for Bawsey, Leziate, Gayton, East Winch, Pentney, East Walton and Castle Acre. Our aim is to ensure you receive regular updates on crime levels along with relevant news and crime prevention advice.
We will inform you of any opportunities to meet the local policing team and encourage you to advertise these within your parish newsletters and magazines. Working together helps the police understand the issues and concerns that matter to the public helping us to maintain a place to live that we all can be proud of.
Offence Numbers What could this entail ?
Arson 0; Damage caused as a result of fire.
Anti-Social Behaviour (ASB) 1; Harassment, alarm or distress is caused in a non-crime incident.
Burglary—Business and Community 3; A person commits theft in a building or structure that is not lived in.
Burglary—Residential 2; Entry and theft in a building or a structure that is lived in.
Criminal Damage 2; A person destroys or damages property belonging to someone else.
Domestic 3; Domestic incidents where a crime has not occurred. Parties are aged 16 or over and have been intimate partners or family members regardless of sexuality.
Hate Incident 0; Any incident where a crime has not occurred which the victim, or anyone else, thinks is based on someone's prejudice towards them because of their race, religion, sexual orientation, disability or because they are transgender.
Race or Religious aggravated public fear 0; Any crime determined to have a hate element as per above.
Possession of controlled substance 0; Unlawful possession of a drug classified in class A, B or C.
Possession of weapons 0; Unlawful possession of an article used as a weapon.
Public fear, alarm or distress 1; Public order offences e.g. from a verbal altercation to offences just short of violence.
Robbery 0; Includes a range of offences where force is used, threatened or the victim is put in fear.
Theft from a motor vehicle 1; Any item stolen that was in, on or attached to a motor vehicle.
Theft or unauthorised taking of a motor vehicle
0 Any motor vehicle including those abandoned.
Theft of pedal cycle 0 from a public place; if stolen from a shed or garage this would be a BOTD.
Theft from a person 0; Purse being taken from a handbag, or a mobile phone from a shopping basket.
What is happening in your area
Point of contact
Message from your Engagement Officer
Follow us on social media
www.crimestoppers.co.uk
www.norfolk.police.co.uk
SNTHunstanton@norfolk.pnn.police.uk
Environmental Health - 01553 616200
NHS - 111
County Council - 0344 8008020
District Council - 01553 616200
Partner contacts
Neighbourhood Priorities
I am PC Lee Anderton and I work as the Engagement Officer for West Norfolk. My responsibilities include working alongside and promoting the Special Constabulary, Police Support Volunteers, Neighbourhood Watch and Community Speedwatch. If you are interested in volunteering for any of these roles please e-mail me at
Lee.Anderton@norfolk.pnn.police.uk.
I will also be attending Safer Neighbourhood Action Panel (SNAP) meetings when possible as well as other community events. These will all be promoted on the 'King's Lynn Police' Facebook page and Twitter account. You can also receive regular information by signing up to Police Connect.
Drop-in Surgery
The next drop-in surgery will be held at Dersingham Village Centre on Thursday 20th June between 10am and 12pm. There are also drop-in sessions held on the 3rd Tuesday of the month at Jane's Corner Café in East Rudham and in Dersingham Library on the 2nd Wednesday of the month between 2pm and 4pm.
Scam Warnings
Norfolk Trading Standards regularly put out warnings about scams that are circulating and you can find these on the Facebook page at Norfolk County Council Trading Standards or by signing up to their email alerts at the following link https://www.norfolk.gov.uk/business/trading-standards/scams
Currently we have the following priorities for the area;
ASB behaviour at the Bawsey Country Park and Leziate lake –
Beat Manager, PC Francine Heath
PC 689 Ryan Kerr is the local Beat Manager for your area. He can be contacted on
Ryan.Kerr@norfolk.pnn.police.uk
___________________________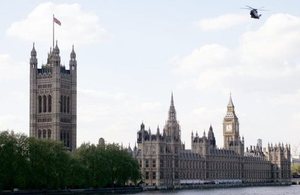 CURRENT TERRORISM THREAT LEVEL
'SEVERE'


To report any suspicious activity or behaviour call 0800 789 321 or in an emergency dial 999.
May 2017

 Public urged to stay alert - police chief
Norfolk's chief police officer has urged people to go about their daily business, while being alert to suspicious activity.
It comes as police respond to the national terror threat level being raised to critical.
Armed officers have been deployed to key locations in both counties, in particular crowded areas with high footfall such as the city centre, to provide visible reassurance.
It comes after the Joint Terrorism Analysis Centre raised the threat level last night – meaning an attack not only remains highly likely but a further attack may be imminent.
Chief Constable Simon Bailey said: "The public would expect us to respond appropriately to this raised threat level and the deployment of armed officers is our primary response to this.
"Norfolk is a safe county and this additional policing is about providing a visible reassurance to the public.
"I would encourage anyone who sees those officers carrying out patrols to approach them, speak to them and support them because when incidents happen like those witnessed in Manchester and in Westminster, it's those officers who rush to the scene to help, at a time when everyone else is trying to get away. I know they would appreciate the support."
Military personnel are not currently being deployed in joint patrols with police officers in crowded places – but the threat assessment is continuously under review.
Officers are also reviewing security plans for a number of events in the coming weeks.
Mr Bailey added: "I would urge people to go about their daily business as usual, but be extra vigilant and report anything you think looks out of place."
Members of the public are asked to remain calm but alert – if you see anything which causes you concern, then call the police immediately. Look out for anything that seems out of place.
Latest guidance on recognising the terrorist threat and remaining vigilant can be accessed via the Government website.

To report any suspicious activity or behaviour call 0800 789 321 or in an emergency dial 999.
SHOULD YOU HAVE QUESTIONS ABOUT THIS PLEASE SEE
 'QUESTIONS & ANSWERS'
HERE
____________________________________

December 2016.