CURRENT TERRORISM THREAT LEVEL
'SEVERE'
_____________
See Police Community Update Newsletter - November 2020 -
here
SCAMS AND FRAUD
You may have seen on our social media warnings around scams and frauds where victims are cold-called via the telephone by fraudsters purporting to be Police Officers/Detectives from London Police Stations.  While there are some variations, the general theme of the scam is that the caller tells the victim that they have someone in custody who appears to be in possession of a cloned bank card belonging to the victim.  The victim is asked to provide their bank account or card details to verify.  Another theme is that the police are investigating a fraud involving banks and the victim is asked to withdraw cash to assist with this investigation which will be collected from the home address of the victim by a courier or if the victim advises that they can't get to a bank the fraudster may arrange for a taxi to collect the victim and take them to the bank. 
All of these scenarios are scams designed to con vulnerable members of our society out of hard earned savings, sometimes several thousand pounds.  Fortunately, in West Norfolk although we have been aware of attempts of this type of fraud very few people have actually handed over any money.  This is largely due to the sharing of information and warnings distributed by Police via our social media platforms and key community contacts such as yourselves.  These scams generally target a specific area before moving on but they invariably return several weeks later.  We are aware of incidents in the South Norfolk, Broadland, North Norfolk and Breckland areas and in an effort to safeguard West Norfolk Communities I would be very grateful if you could distribute the attached leaflet and general message that:
Police will NEVER call and ask for your bank account details, bank card or credit card details or ask you to withdraw cash to hand over to couriers.  If you get a call like this hang up and report it to Police.
_____________

DANGEROUS CYCLING ON VILLAGE ROADS.

"The Parish Council is aware of a cyclists doing wheelies along Station Road and Gayton Road.
The Council feel this is putting themselves and other road users in danger.
The Council would encourage this young person that if they wish to continue performing wheelies to do so in a safe environment and not on public roads.

Note that the matter has been referred to the police.
________________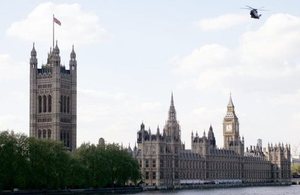 CURRENT TERRORISM THREAT LEVEL
'SEVERE'


To report any suspicious activity or behaviour call 0800 789 321 or in an emergency dial 999.
November 2020.

Terrorism threat level is raised to
SEVERE
with effect from 3 NOVEMBER 2020.

The UK threat level from terrorism has today (3 November 2020) been RAISED to SEVEREl - meaning an attack is likely.
SEVERE means that an attack is highly likely
Home Office sources said the public should be "alert but not alarmed" by the upgrading of the threat level.

Threat levels
There are 5 levels of threat:
low - an attack is highly unlikely
moderate - an attack is possible but not likely
substantial - an attack is likely
severe - an attack is highly likely
critical - an attack is highly likely in the near future
The level is set by the Joint Terrorism Analysis Centre and the Security Service (MI5).
Threat levels do not have an expiry date. They can change at any time as different information becomes available to security agents.
May 2017

 Public urged to stay alert - police chief
Norfolk's chief police officer has urged people to go about their daily business, while being alert to suspicious activity.
It comes as police respond to the national terror threat level being raised to critical.
Armed officers have been deployed to key locations in both counties, in particular crowded areas with high footfall such as the city centre, to provide visible reassurance.
It comes after the Joint Terrorism Analysis Centre raised the threat level last night – meaning an attack not only remains highly likely but a further attack may be imminent.
Chief Constable Simon Bailey said: "The public would expect us to respond appropriately to this raised threat level and the deployment of armed officers is our primary response to this.
"Norfolk is a safe county and this additional policing is about providing a visible reassurance to the public.
"I would encourage anyone who sees those officers carrying out patrols to approach them, speak to them and support them because when incidents happen like those witnessed in Manchester and in Westminster, it's those officers who rush to the scene to help, at a time when everyone else is trying to get away. I know they would appreciate the support."
Military personnel are not currently being deployed in joint patrols with police officers in crowded places – but the threat assessment is continuously under review.
Officers are also reviewing security plans for a number of events in the coming weeks.
Mr Bailey added: "I would urge people to go about their daily business as usual, but be extra vigilant and report anything you think looks out of place."
Members of the public are asked to remain calm but alert – if you see anything which causes you concern, then call the police immediately. Look out for anything that seems out of place.
Latest guidance on recognising the terrorist threat and remaining vigilant can be accessed via the Government website.

To report any suspicious activity or behaviour call 0800 789 321 or in an emergency dial 999.
____________________________________

December 2016.